Paint is a customization option in Rocket League. With this option, you can change the color and paint texture or finish of your Battle-Car and its decal. There are two available team color schemes: Blue and Orange.
Color palettes
The below color palettes are available to chose from. The default team colors have been highlighted with a tick.
Blue team colors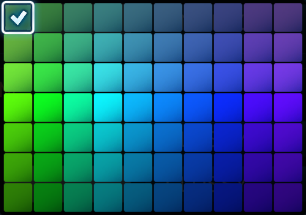 Orange team colors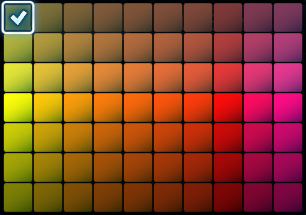 Accent colors
Paint finishes
Common
Common paint finishes are unlocked by completing matches. Glossy is the default paint finish, and is unlocked from the beginning of the game.
Rare
Rare paint finishes are obtained from unlocking crates.
Very Rare
Import
Import paint finishes are unlocked by opening crates.
Premium
Premium paint finishes are unlocked by purchasing DLC.
Animated decals
If an animated decal is equipped, the option to select the paint is replaced with the name of the decal. While some animated decals still let you choose the primary and accent colors, some allow you to choose the primary color only.
Gallery
Ad blocker interference detected!
Wikia is a free-to-use site that makes money from advertising. We have a modified experience for viewers using ad blockers

Wikia is not accessible if you've made further modifications. Remove the custom ad blocker rule(s) and the page will load as expected.