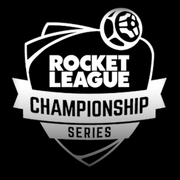 The RLCS decal is a collectable item that is used to customize the appearance of a player's Battle-Car. It provides no advantages while applied and is purely cosmetic.
It is categorized as limited, and was only available to players who watched the RLCS Season 3 finals on Twitch and had registered with the Fan Rewards program.[1]
The RLCS decal is compatible with the following Battle-Cars:
It can also be traded between players.
Painted variants
Gallery
References
↑ RLCS Weekend Schedule and Fan Rewards for Viewers on Rocket League - Official Site
Ad blocker interference detected!
Wikia is a free-to-use site that makes money from advertising. We have a modified experience for viewers using ad blockers

Wikia is not accessible if you've made further modifications. Remove the custom ad blocker rule(s) and the page will load as expected.