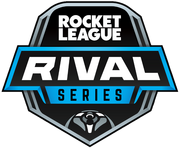 The Rocket League Rival Series, or RLRS, is an upcoming eSports event which is due to run concurrently with the Rocket League Championship Series.[1]
Official synopsis
As a continued goal to promote stability across Rocket League Esports, we've introduced a new secondary league to the RLCS known as the Rocket League Rival Series (RLRS). The RLRS will take the top 8 teams that did not qualify for the RLCS from the NA and EU RLCS Play-In, and give them a league to compete in alongside the RLCS.
The RLRS will play out over the course of five weeks in a round robin best-of-five format. Both the North American and European RLRS matches will be broadcast on Fridays at twitch.tv/RocketLeague. After RLRS League Play concludes, the top two teams will move onto the Promotion/Relegation series against the 7th and 8th place RLCS teams to fight for their spot in the RLCS. The top two teams from the Promotion/Relegation tournament will earn spots in the next RLCS Season.
References
↑ Official News | RLCS Season 4 Kicks off this August
External links
Ad blocker interference detected!
Wikia is a free-to-use site that makes money from advertising. We have a modified experience for viewers using ad blockers

Wikia is not accessible if you've made further modifications. Remove the custom ad blocker rule(s) and the page will load as expected.