Welcome to the Rocket League Wikia
This wiki is dedicated to the physics-based vehicle soccer game for the PC, PS4, and Xbox One.
Feel free to contribute content, make articles and upload images and videos!
Rocket League is soccer and driving combined. For those who enjoy high octane reckless driving and the world's most popular sport, Rocket League is for you. This cross-genre arena battler is the latest craze on Steam, PS4 and Xbox One. Fun for all players and abilities, the game offers both a casual and competitive atmosphere, as well as a ton of laughs.

Rocket League is the sequel to SARPBC, Supersonic Acrobatic Rocket-Powered Battle-Cars. Produced by Psyonix, the game was released on July 7th, 2015 on the PC and PS4, and Xbox One on February 17th, 2016. It should be noted that this game can be played across PC and PS4, allowing for more users to connect through different hardware.





Not much is known yet about the backstory and lore of the Rocket League world. Whether the cars are sentient or populated with drivers remains a mystery, however some believe the distant columns of light in the background represent fallen towers and citizens who died in ancient terrorist attacks.

Psyonix founder Dave Hagewood's response about the lore:
That's always been a big question for us. We thought about it for a long time. What is this world that we're making? We don't have a definitive answer on even big things like, "Are these full-sized cars in an insanely large arena or are these small RC cars or micro-machines?" It says a lot that our focus is on gameplay and making the game fun for the fun of it. We have some ideas that we talk about that we haven't really exposed to people, but for the most part we've always just kind of said, "Accept it for what it is."






This is not even debateable at this point honestly

Read more >

Lots of cleanup needs to be done on the wiki, and soon I will be committing to it!

Some of the thing…

Read more >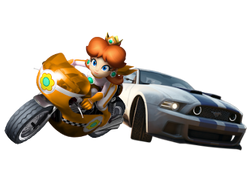 Vehicular Games
Go to these sites for info or for help with your own wiki!
Asphalt • Burnout • Choro Q • The Crew • Driver • F-Zero • Forza Motorsport • Gran Turismo • Mario Kart • Need for Speed • Rocket League • Twisted Metal • Wipeout
Want your community included? See how!

Ad blocker interference detected!
Wikia is a free-to-use site that makes money from advertising. We have a modified experience for viewers using ad blockers

Wikia is not accessible if you've made further modifications. Remove the custom ad blocker rule(s) and the page will load as expected.